We're Your Best Choice for Tree Services
Backed by over 25 Years of Experience
Certified & Insured to Get the Job Done
The Right Tools Used for the Utmost Results
Free & Detailed Quotes Provided
100% Guaranteed Satisfaction
FOR 24/7 EMERGENCY SERVICE. CALL US IMMEDIATELY.
What Our Customers Say About Us
Real Reviews From Real Customers
50+ Reviews
4/02/2022
Reliable, fast and on time
Geroge Salinas Tree Service's crew made my family happy. The service was prompt and the job was completed faster than I imagined.
3/19/2022
Great Service
Excellent and professional people. They were a pleasure to have around. They were always keeping me updated as to their progress.
3/01/2022
Very Professional
They had the tree removed the same day the tree fell. They did such a good job, we hired them to remove other dead trees
Certified Dallas Tree Service Experts
Serving Dallas County with Over 25 Years of Combined Experience
George Salinas Tree Service is a family-owned tree service with over 25-years of experience caring for the natural landscape of communities in Dallas & Placer County. Our goal is to provide exceptional tree services to all residential and commercial clients looking to maintain or improve the natural surroundings of their homes and businesses.
How Can We Enhance Your Property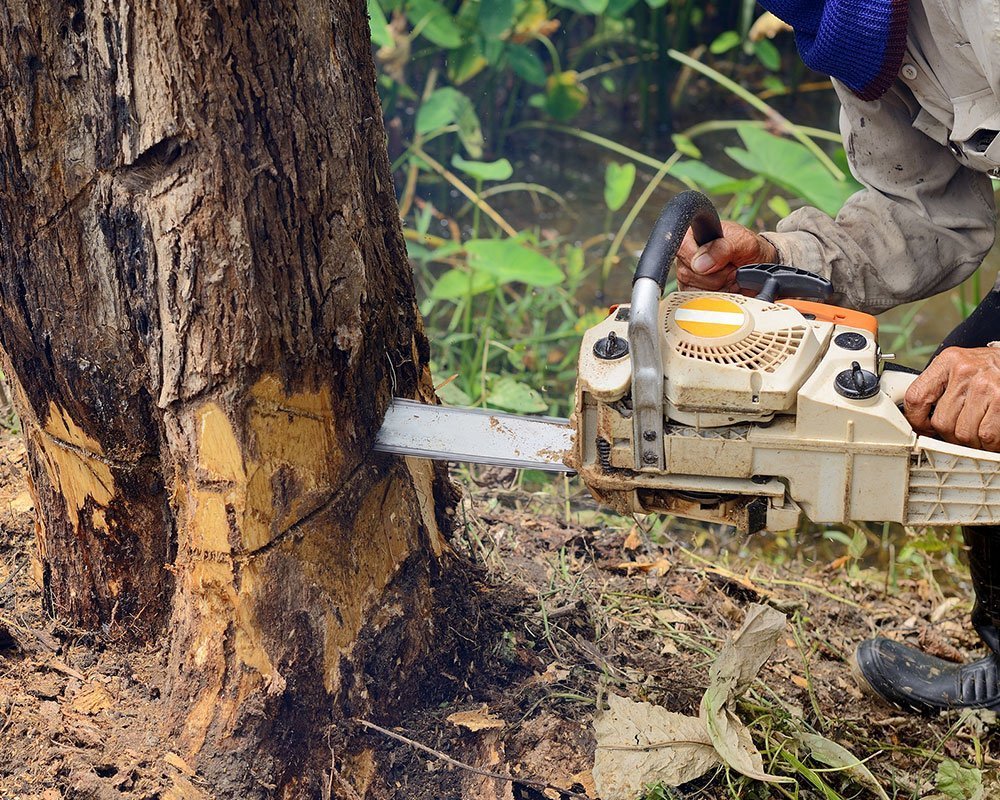 George Salinas Tree Service in Dallas
. Call Us Today For All Your Tree Service Needs.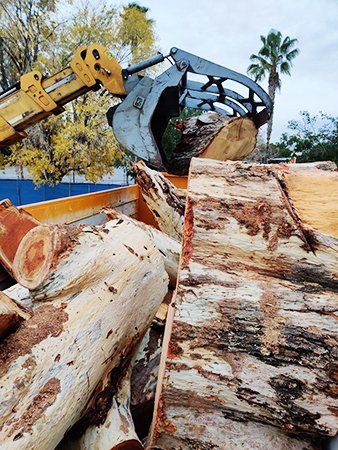 Your Certified Dallas Tree Experts!
Dedicated to Providing Our Customers with Exceptional Services
Certified Arborists
A Certified Arborist in Dallas is a dedicated professional that has many years of experience and formal training. We guarantee that all of our projects are managed by a Certified Arborist Dallas for your protection and peace of mind.
Safest Tree Removal Dallas Methods
We always use the SAFEST tree removal Dallas methods for your property's safety, to ensure efficiency, and to promote safety! We strive to save every tree we can, but sometimes tree removal is necessary.
Expert Tree Service Business
We are a local family owned and operated tree service and tree care company in Dallas, TX. We give you the promise of our hard work, dedication, and decades of expert experience.
Happiness Guaranteed
We provide professional and affordable tree care company for our clients. We'd love the opportunity to work with you and show why our exceptional service sets us apart from the rest.
Tree Care Dallas Tree Service
From improving the aesthetic appeal of a property to providing a cooler environment in the summer heat, trees have a lot of benefits. For this reason, in Dallas, Texas, properties with trees on them feature a higher market value compared to homes and commercial properties with no trees.
For trees to add maximum value to your property, they have to be healthy and in the best shape possible. Tree services like tree pruning and tree trimming help shape trees and get rid of diseased and/or hazardous.
In circumstances where a tree cannot be saved with tree services like pruning and trimming, tree removal becomes necessary. In Dallas, trees are often removed to create space for property development, to improve safety in homes, and to keep an untreatable, communicable disease from spreading.
Working in the tree service industry for decades, we are equipped with tree service experience, the best tree service gear, and a team that outdoes itself to ensure your satisfaction. We handle all types of tree services – our team knows how to handle tree trimming, tree pruning, and even emergency tree removal without putting you or your home at risk.
Why You Should Work With Professional Tree Service in Dallas Providers
Benefits of Working with Professional Tree Service Providers
1. Safety for Your Property
While DIY tree service might seem like a good way to save some money, you may end up paying a lot more in property repair costs. A tree service like pruning involves cutting branches and bringing them down – if you are working alone, the branches may fall on your house's roof, the neighboring utilities, or your car.
Working with tree service providers means leaving the work to a team with years of experience and modern tree service gear. Using ropes, tree service machines like bucket trucks, a professional tree service team will lower the cut branches slowly, meaning zero damages to your home or commercial property.
2. You Avoid Injuries
Although tree service professionals might make tree services look easy and harmless, in reality, tree care procedures have the potential of causing significant injuries. During tree pruning or tree trimming, one might fall from the tree crown, breaking bones. During tree removal, the tree trunk may end up on top of you – in such a scenario, you will be lucky to escape with your life, not to mention injuries that could put you in a wheelchair for life.
Expert tree service providers have modern safety gear. Additionally, they are experienced in handling the riskiest tree care procedures. Working with professionals eliminates the possibility of injuries.
3. You Save Money
It is not uncommon for DIY tree service to lead to significant injuries and/or heavy property damages. Hospital bills can be pretty expensive, not to mention the days you may need to waste on a hospital bed as you heal. Also, home repairs may be worth thousands of dollars.
While expert tree service providers do require you to pay for tree removal and other tree services, they are generally much cheaper, compared to the cost of home repairs and injury treatment.
4. You Avoid Tree Damage
Take trimming and pruning as an example – when conducting these tree services, you have to remove the right branches to avoid causing irreparable damage to your tree. Homeowners rarely have the knowledge needed to determine which branches should be removed and which ones should be kept on the tree.
Tree service experts, on the other hand, will have a professional arborist at their disposal. The arborist will identify the branches that should be removed. Using their experience, the tree service providers will use the correct procedures to remove the branches.
Tree removal Dallas becomes the ideal option when:
A tree is occupying the space you intend to use for development.
A tree is unsafe to its surroundings and cannot be fixed using other tree service procedures.
A tree is dead.
Your tree is suffering from an untreatable disease.
The tree's roots are causing damage to your property.
All types of tree removals are easy for us because of our modern tools, years of experience, and knowing how to make the most complicated procedures safe. In the past, we have brought down the tallest and riskiest trees down without harming their surroundings.
In Dallas, TX, we often work with homeowners who are looking for the following tree pruning benefits:
To improve tree health

 

– By removing diseased branches, tree pruning Dallas keeps diseases from spreading.
To improve safety

 

– By removing branches that are threatening to fall, pruning eliminates the possibility of injury and/or property damage.
To improve productivity

 

– By removing excess branches from the crowns of fruit trees, pruning ensures that the remaining, productive branches have access to enough water and nutrients. This results in bigger, tastier fruits.
We have pruned thousands of trees for the decades we have been operating in Dallas. We have worked on almost every tree species that grows in Dallas and the neighboring regions. Working with us means safer, healthier, and productive trees, with zero risks to your home and/or family.
Tree trimming is often done to improve the appearance of trees. The procedure involves removing overgrown branches, snipping different branches to make them work for the tree's natural shape, and removing any dead branches that are damaging the tree's natural green color. The maintenance procedure makes trees compliment landscapes, making the entire property stands out positively.
We have handled tree trimming Dallas for all types of trees in Dallas, Texas. We put your needs first – this is why we listen to you and ensure we have understood what you need before we proceed to trim your trees.
4

Dallas Emergency Tree Removal
Storms, lightning strikes, unexpected heavy winds, and even human-caused accidents can turn healthy trees into safety hazards. These conditions could leave a tree hanging dangerously over your house, lying flat across a busy road, or depending on the support offered by utility lines or your roof.
In such a scenario, emergency tree removal Dallas becomes the best option. Our emergency tree service team works 24 hours a day, seven days a week, to ensure that properties in Dallas are safe. Whether you need emergency tree removal early in the morning, late at night, or on weekends and holidays, just give us a call – we will try to arrive within the hour ready to get rid of the tree.
Our team of arborists is responsible for maintaining healthy trees in the whole of Dallas. Our arborist Dallas tree service department ensures that:
Diseased or pest-infested trees are diagnosed correctly and provided with the best prescriptions and/or pesticides.
Property owners are always planting trees suited to their types of soil and weather.
Tree services like pruning and trimming are handled correctly.
Intervention measures are taken early enough to keep communicable diseases from spreading to healthy trees.
Only the trees that cannot be saved are removed.
One or more of our professional arborists appear in almost every area we handle tree services to ensure the correct procedures are followed. This ensures tree safety and maximum benefits to all our customers.
Dallas Tree Service Experts
125 E 8th St
Dallas, TX 75203
469-455-3252